Yoga Studio closed? Most likely, "yes" in this time of our lives.

What's a yoga instructor to do?

Adapt with Technology.

Gina Cerbone, founder of Spoonful of Om did just that. And she has five tips for online live streaming via Zoom to share.
As all of the closures were hitting her yoga studios, Gina took her yoga class online within hours.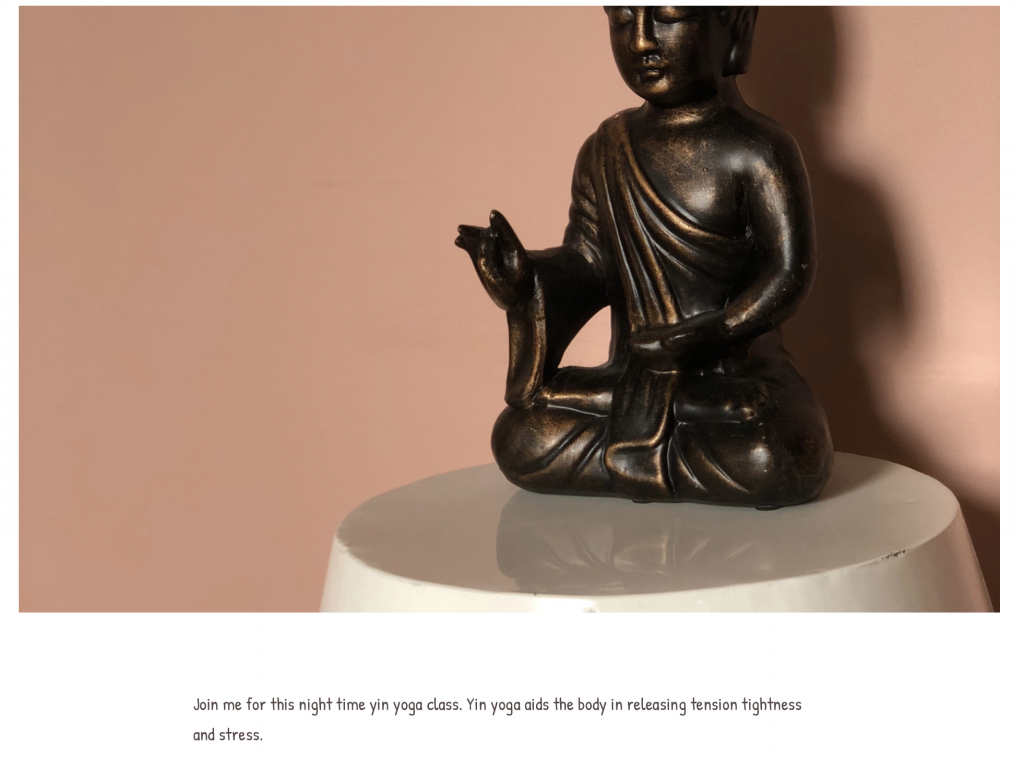 She set up two recurring classes:
– Wednesday afternoon for a more active yoga session with lots of movement. This is great for mid week since people want to move a bit and get the blood flowing.
and
– Friday early evening Yin Yoga which, "is a practice of finding stillness in stretches working into the fascia layered over top and deep throughout the muscles." says Gina. Perfect for an end of week wrap up.

She also created free online meditation videos right from the comfort of her couch. "I wanted to give something free for people to use during this challenging time,' says Gina.


Five Tips for Online Live Streaming Yoga via Zoom:


TIP ONE:
Have students join 15 minutes prior to the class to work out technology kinks. Turning Videos on/off. Muting/Unmuting. Having the right distance from your computer so you can see, etc. all take some time to work through. It's better to do this during the preparation time.

This also enables friends to say Hi to each other so they can connect.
TIP TWO:
Let folks know that they should stay unmuted and the teacher will mute them for the call. "This helps limit distractions from outside noise,' says Gina.

At the end of the class Gina "unmutes all" and takes a few minutes to ask how people are feeling. This gives everyone a chance to share with others how the class went for them and give valuable feedback.
TIP THREE:
If you can, use a second device near your mat, such as an iPad or iPhone so you can see your students and offer cues for their poses.

Gina set up a TV with Apple TV so she can see her students.

But don't let the Technology slow you down. If all you have is one computer or one phone it can be done with only that device.
TIP FOUR:
While the microphone and speakers on your phone may work just fine, it may make sense to invest in a little technology here. Gina found that by using only her computer she would need to "yell" to be heard. And it sounded a little echoey for the students.

She invested in Apple AirPods and the sound quality was noticeably improved.

"Sound quality makes a big difference for the rapid adjustment to virtual experiences like classes on Zoom," says yoga participant Mariah Texidor. "Gina's upgrade in sound quality in my second class with her made a huge difference because this time it felt like she was in the same room as me, guiding me, supporting me as she would in her in-studio class. It makes me look forward to the next class even more!"
Apple AirPods with carrying case:
The Apple AirPod Pro comes with active Noise Cancelation, however they cost over $100 more:
TIP FIVE:
Don't worry about getting it "perfect."
Just launch. People appreciate that you are trying something new and will understand if something goes awry.
"My cat Buddha decided to join the class and jumped up to where my computer was. He blocked my students vision for a few minutes,' says Gina. "At the end of the class everyone commented how they enjoyed seeing my cat."
So if you are a yoga instructor, take yourself online and have fun with it!
Gina can be found at Spoonful of Om https://www.spoonfulofom.com


If you want to join Zoom, you can join here. It's my "refer a friend" link so if you join and sign up for the paid plan I get a small referral bonus. There's no extra charge to you. And keep in mind you can always start with the free plan (40 minute meeting)